It's time to ditch those old fashion cables. You'll never be without a charging cable when you wear one on your wrist. That's right, our stylish leather bracelet doubles as a charging cable. If you watch our video you will see that it easily converts to a charging/data cable.
The charge-and-sync cable is hidden within a braided leather bracelet, designed to look stylish, it doubles as a charge-and-sync USB.
Bracelet Data Charging Cable Features
The USB type C bracelet is made of high-quality smooth leather.
Two-group electric core and zinc alloy.
The PU braided leather is soft, light-weight and supple.
Service life 2-3 times as long as normal data cable.
Hyperbolic Ergonomic Design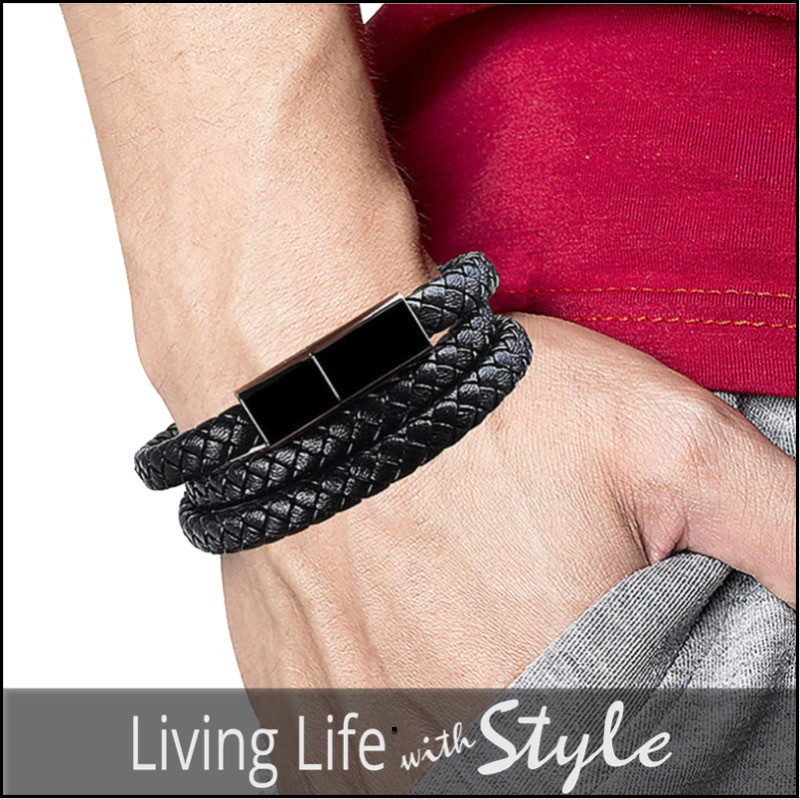 Additional Features
Standard USB line, good power supply, stable signal, fast transmission speed.
The charging core is made of high quality tin-plated oxygen-free copper conductor.
Gold-plated connectors provide excellent electrical conductivity, making high-speed data transfer fast and accurate.
Provides ultra-fast data transfer rates of up to 480Mbps.
BRAIDED LEATHER FOR COMFORT
The PU braided leather is soft, light-weight and supple. PU leather is very durable and will last a long time. It can withstand scratches and scrapes that would mar genuine leather. It is not prone to crack or peel.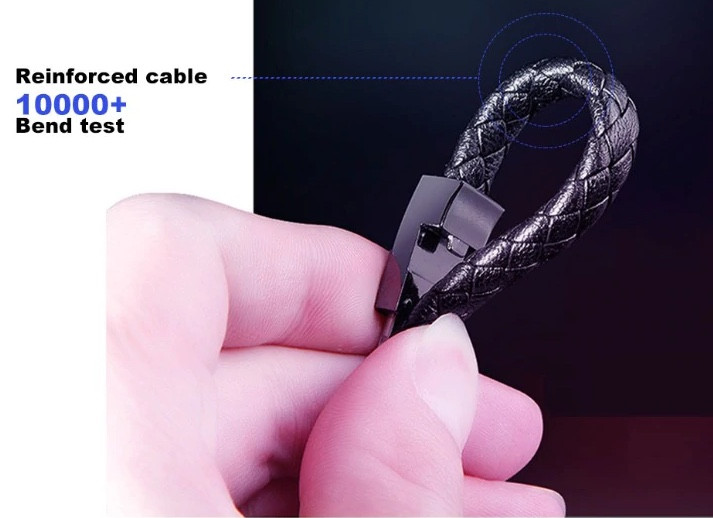 FASHIONABLE & CONVENIENT
The simple and modern design that can be worn as a bracelet. You can wear it on your wrist, or you can attach it on your purse, keychain, backpack, briefcase, or whatever you may be carrying with you. Although the bracelet is small, it sure beats having to carry and untangle long cords taking up space for your other items.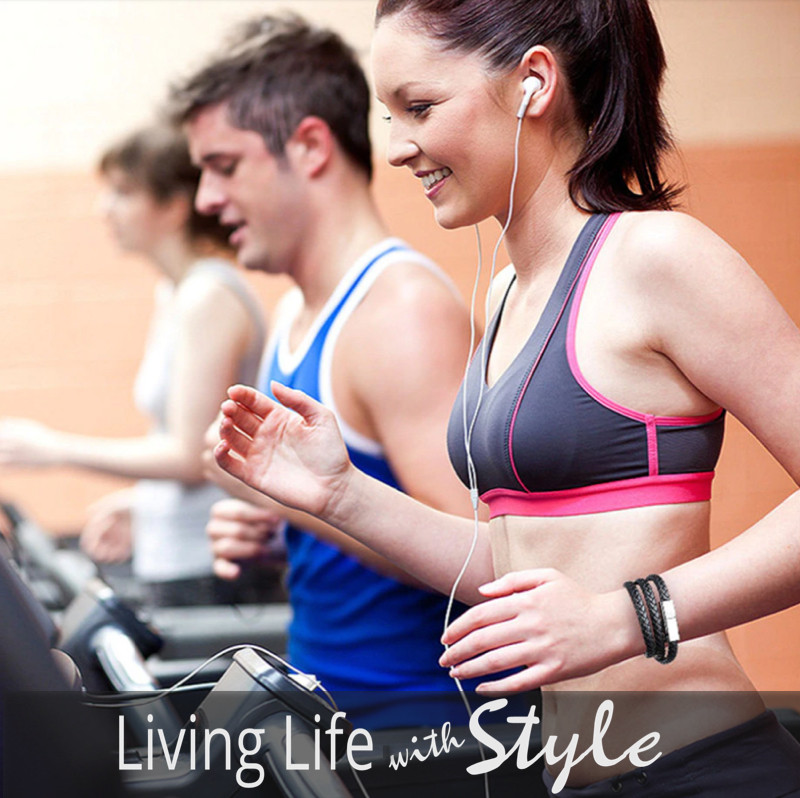 3 Interfaces Available for Our Bracelet Data Charging Cable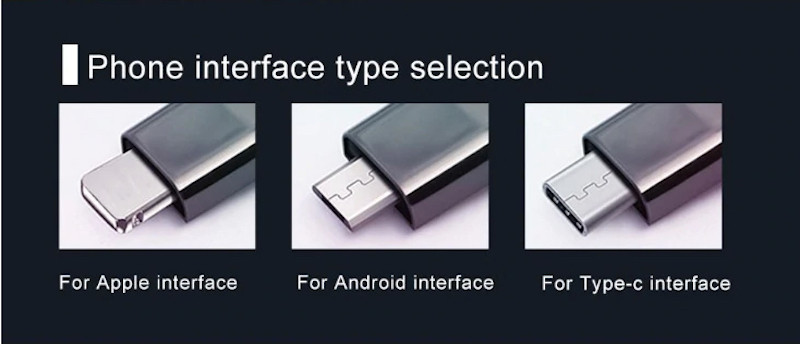 3 Uses for Our Bracelet Data Charging Cable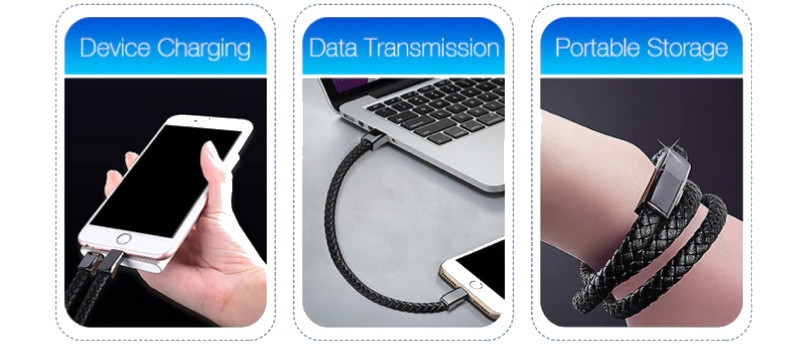 3 Sizes for Our Bracelet Data Charging Cable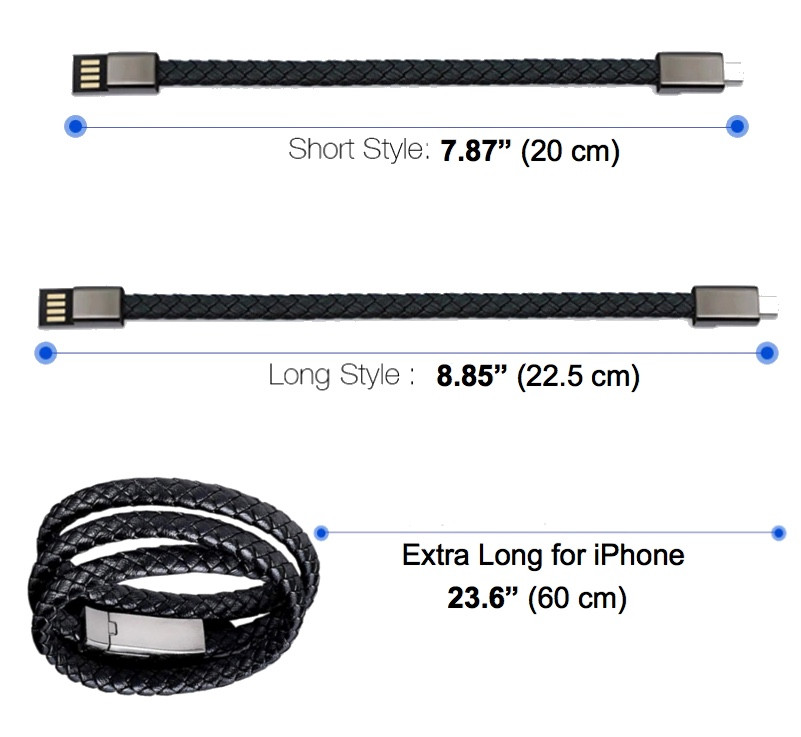 Inner Demensions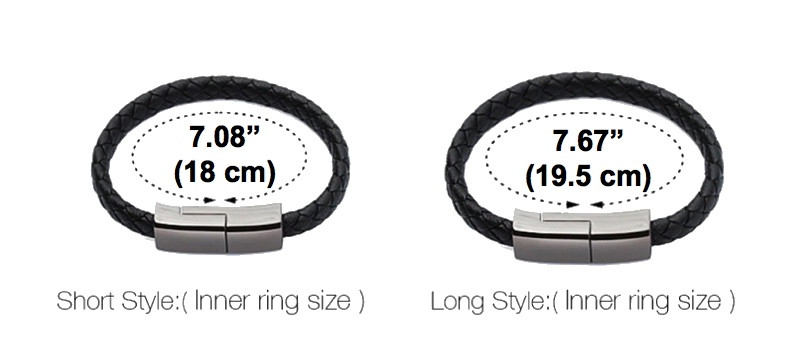 Order Yours Today! Sale Price Guaranteed through Midnight.
Delivery Time
Delivered in 10-15 Business Days